We are so honored and grateful to join the National Child Traumatic Stress Network as a Category II Site and launch the School Crisis Recovery & Renewal (SCRR) Project. 
The SCRR supports students, educators, school staff, and school-based clinicians to effectively implement trauma-informed crisis recovery and renewal strategies. Nationally, the SCRR Team:
Provides training and technical assistance (TTA) services and resources to state and local education agencies (SEAs/LEAs); district teams; school leaders; school mental health providers, support staff, and educators; community partners; and other school mental health stakeholders.
Creates curricula, training opportunities, and best-practice resources to promote long-term recovery and renewal after school crisis.
Promotes effective and sustainable change in the ways school leadership build the skills, knowledge, and attributes necessary to recover and renew after a crisis.
---
Our Partners on this Project
Trauma Transformed
National Center for School Crisis & Bereavement
---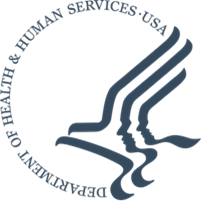 The NCTSN is funded by the Center for Mental Health Services (CMHS), Substance Abuse and Mental Health Services Administration (SAMHSA), U.S. Department of Health and Human Services and jointly coordinated by UCLA and Duke University.